After a lackluster summer that all-but-flatlined the cryptocurrency, Bitcoin is showing signs of recovery ahead of the 2021 holiday season.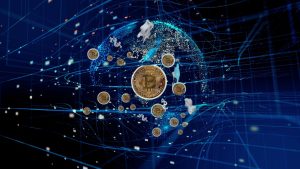 Today, Bitcoin touched a value that it hadn't seen for months – over $57,500 for a single coin. Much like the net worth of Americans, the value of Bitcoin appears to be on the rise.
Bitcoin's all-time high was $65,000 earlier in 2021.
The possibility of a Bitcoin futures ETF is helping to propel the cryptocurrency out of its summer funk. The Securities and Exchange Commission also said that it has no plans to ban or heavily regulate Bitcoin, further bolstering the coin.
Even with the summer's flatlining, Bitcoin is still up a whopping 97% for the year.
Bitcoin is a popular cryptocurrency that was created in 2009 by Satoshi Nakamoto (an alias). Bitcoin is a digital currency used without the need for a middleman (like a bank). Many online businesses such as Overstock and Expedia accept Bitcoin as payment for goods and services.
People use Bitcoin because it's largely untraceable. Businesses use Bitcoin because there are no transaction fees that are typical with credit cards and fiat currencies. Currently, Bitcoin is unregulated and not tied to any country or national entity.