Imagine walking out of a store with your lovely purchases in hand and all you had to do was put down a small deposit. No credit card required.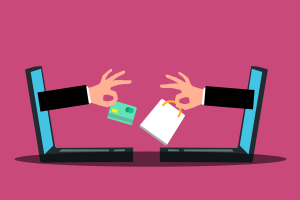 That, in essence, is Buy Now Pay Later (BNPL).
Instead of forking over full price for the cost of products, BNPL lets consumers (you) pay for your goods in low-interest installments instead. Sound good? It certainly does for retailers.
One study found that offering the BNPL buying option increases total order values by 45%. In other words, it gets you to spend more money than you otherwise would. Almost half as much more.
It makes sense, doesn't it? After all, you don't have to pay full price for your stuff when you buy it with BNPL. Instead, you're paying over time by making smaller low-interest (or sometimes NO interest) payments.
With BNPL, around 14% of consumers decide to press that 'Buy' button on stuff that they probably would have otherwise delayed buying. It also leads to less shopping cart abandonment.
Nearly three in 10 Millennials use BNPL for their online purchases, opting to throw their credit cards aside. In fact, fewer Millennials even have a credit card these days, relying instead on debit cards and BNPL purchase options.
Remember that while credit card debt is the worst type of debt due to high interest rates, credit cards offer a wealth of benefits when they are used responsibly.