Almost seven in 10 Generation Z (18 to 24 year olds) are not satisfied with their work-life balance, and nearly a quarter hate their jobs, according to a new study.
The GoodHire study surveyed 4,000 American workers of all ages and found that Generation Z were the most unhappy with their jobs. The study also found Millennials (25-40 year olds) tend to be the happiest generation.
Each generational group surveyed is broken out as follows:
Generation Z: 18-24 years old
Millennials: 25-40 years old
Generation X: 41-56 years old
Baby Boomers: 57-75 years old
Less than half of all 4,000 surveyed are "very happy" at their jobs.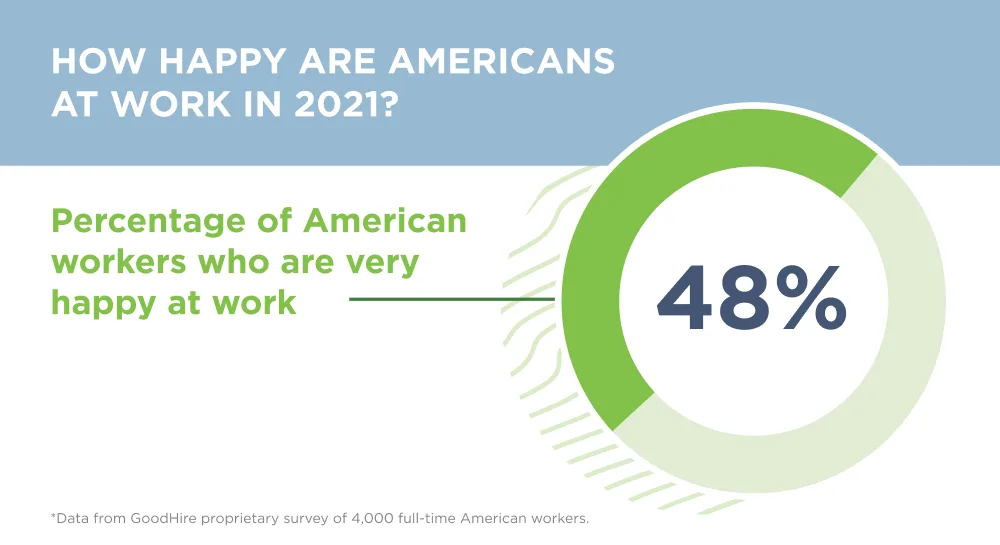 "Interestingly, Millennials, a generation of people that many have perceived to be entitled and disgruntled in the workplace, lead the pack when it comes to overall happiness at work. Who would've thought?" wrote GoodHire.
The most common cause for unhappiness among Gen Z, Gen X and Millennials was their boss. Baby Boomers said they are dissatisfied with their pay.
Not surprisingly, the vast majority of those surveyed (83%) favored a 4-day workweek with Millennials leading the pack. A whopping 90% of Millennials would jump on board with a 4-day week, while only 76% of Gen Zers favored the plan.
Millennials were also most likely to support remote work options. Baby Boomers were the least likely to feel comfortable working from home.