When you think of professional golfers, you probably think of names like Tiger Woods, Phil Mickelson, Rory, McIlroy, Jack Nicklaus, and Arnold Palmer. And, you might even believe one of these golfers has earned more than any other golfer.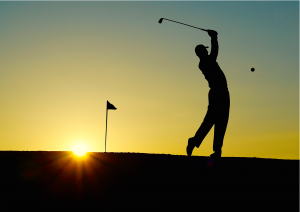 And, you would be right. If you guessed Tiger Woods, you're right again.
Tiger Woods has earned more than $120 million over his PGA golfing career.
This is quite the accomplishment considering the world-renowned golfer has only played in a handful of tournaments lately and can't seem to stay out of trouble, or keep his ailing back happy.
Phil Mickelson is the next closest golfer, earning almost $95 million. Dustin Johnson is next, ($72 million), then Jim Furyk ($71.4 million), and Vijay Singh ($71.2 million) to round out the top five.
Woods played in just nine tournaments in 2020 and made the top 10 only once, at Torrey Pines in January of that year. Following the tournament, he took five months away from golf due to a sore back. Woods was never in contention to win the rest of the year.
Tiger Woods is 45 year old.